Our business
We are a family operated business. Come with your family and enjoy choosing your tree.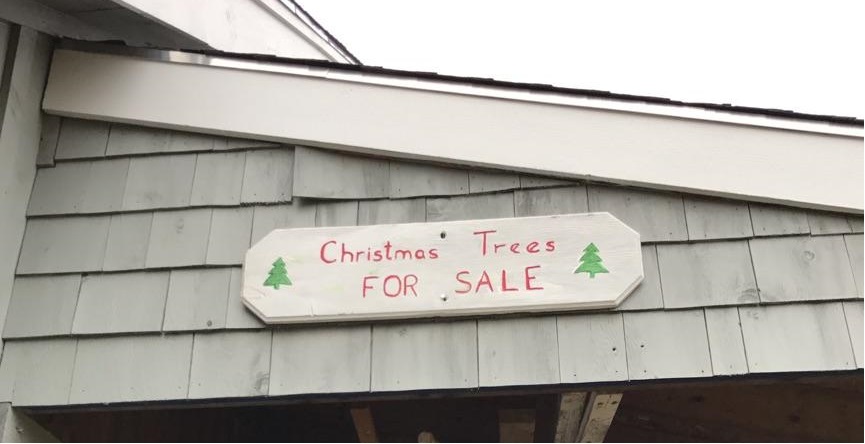 Christmas trees
We sell balsam fir trees of all sizes for $40. All of our trees are cut-your-own. We have hand saws available for use and twine to tie down your tree if needed. We don't allow tagging of trees.
We don't spray our trees with any pesticides. We mow around the trees, especially when they are small, so that the grass won't stunt their growth. They also require periodic trimming to keep a good shape.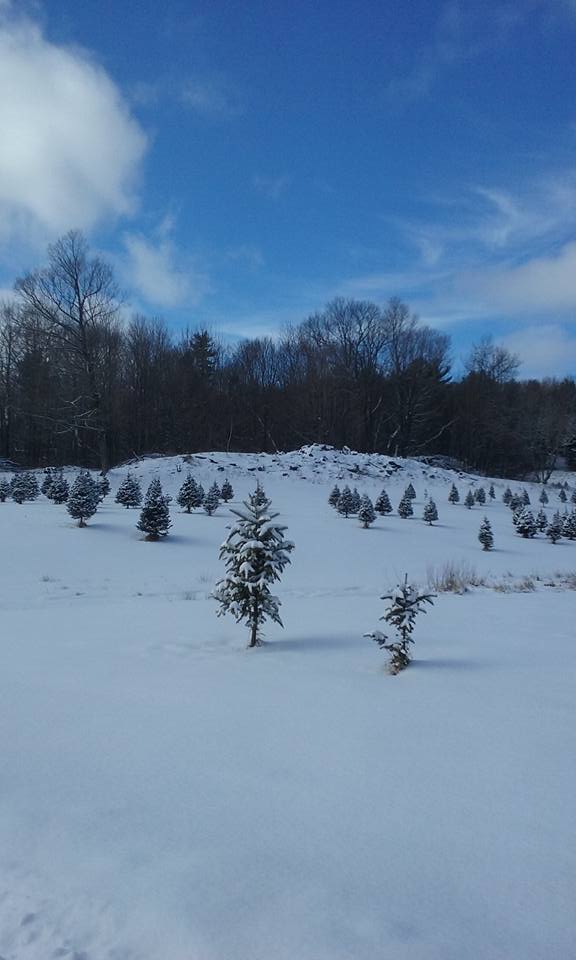 Handmade items
We also have handmade wreaths and baskets and containers of greens for sale. The wreaths are made from clippings from our trees and are hand decorated. Prices vary for these items depending on size.
Payment
We are a small family-run farm so we accept only cash or checks.
Caring for your tree
To keep your tree green for weeks indoors make sure to give it plenty of water. Check the water level in your stand regularly to ensure there's enough.
Hours
We are open weekends 9 AM to 4:30 PM starting on the Saturday after Thanksgiving.
Directions
Take exit 20 off of I-93 in Tilton and follow signs for NH route 132 towards Sanbornton. Drive 3 miles into Sanbornton and head straight onto Meeting House Hill Rd when you pass the post office. The farm is on the left after you pass the library and the church.
There is parking available in front of the garage.
Like us on Facebook